US President Donald Trump has signed a memorandum recommending bump stocks, like those used in the Las Vegas shooting, are banned.
The White House has also announced age restrictions for buying AR-15 rifles are "on the table".
Mr Trump said he signed a memo directing the Justice Department to propose regulations to "ban all devices" like the gun modification.
A bump stock helps turn a semi-automatic weapon into an automatic weapon.
He made the announcement during a ceremony which recognised the bravery of America's public safety officers, including some of those who have responded to mass shootings.
He added: "Just a few moments ago, I signed a memorandum directing the attorney general to propose regulations to ban all devices that turn legal weapons into machine guns."
Mr Trump said the regulations would be finalised "very soon".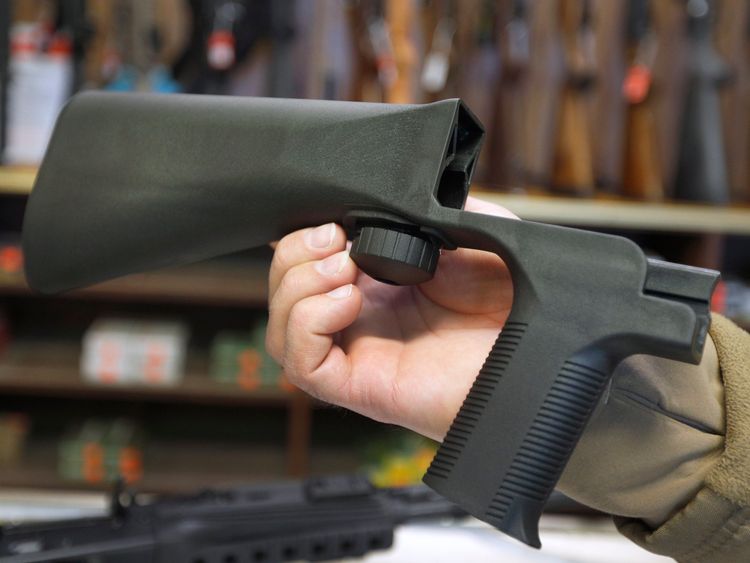 A Justice Department spokeswoman said it had "acted quickly to move through the rulemaking process. We look forward to the results of that process as soon as it is duly completed."
A bump stock replaces the rifle's standard stock, allowing the weapon to move back and forth more rapidly.
According to the New York Times, the National Rifle Association (NRA) has previously backed further regulation on bump stocks.
Stephen Paddock used bump stocks on 12 of his rifles, when he opened fire above a concert in Las Vegas in October, killed 58 people and injuring hundreds more.
In the White House on Tuesday, Sarah Sanders said an age restriction for buying AR-15 rifles is "on the table for us to discuss".
The White House has said Mr Trump will meet with students, teachers, state and local officials to discuss ways of improving school safety and addressing gun violence.
Nikolas Cruz has been charged with 17 counts of murder after he opened fire at his former high school in Florida.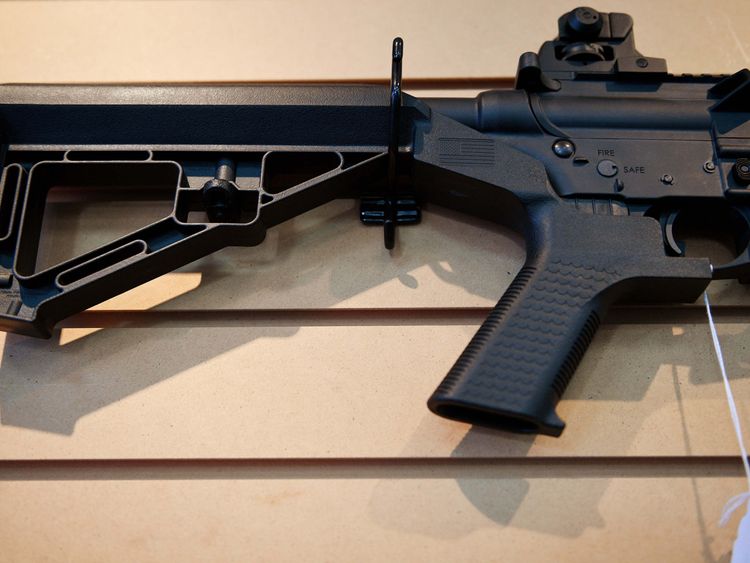 Cruz made his second appearance in court earlier this week, and he is understood to be ready to plead guilty, as long as the death penalty is not considered.
On Monday, the White House said Mr Trump would be supportive of proposals to improve background checks before gun purchases.
Press secretary Ms Sanders said: "While discussions are ongoing and revisions are being considered, the President is supportive of efforts to improve the federal background check system."
Source: CNN